Description
UTD2000CL+ SERIES
The UTD2000CL+ Series is a market-proven economical digital oscilloscope. This series of digital oscilloscopes has excellent technical indicators and can meet the main needs of basic testing. The front panel design is clear and intuitive,fully in line with the traditional instrument usage habits, and is convenient for users to operate.
KEY FEAUTES
50MHz to 100MHz BANDWIDTH
500MSa/s REAL-TIME SAMPLE RATE
64 Kpts MAX. MEMORY DEPTH
5000 wfms/s WAVEFORM CAPTURE RATE
Math function
Support addition, subtraction, multiplication, division, and waveform calculation functions
ZOOM function
You can observe the overall situation and details of the waveform
XY mode (also called Lissajous graphics mode)
Can measure the phase difference between two signals of the same frequency
Brand new AUTO strategy
The state after AUTO can be set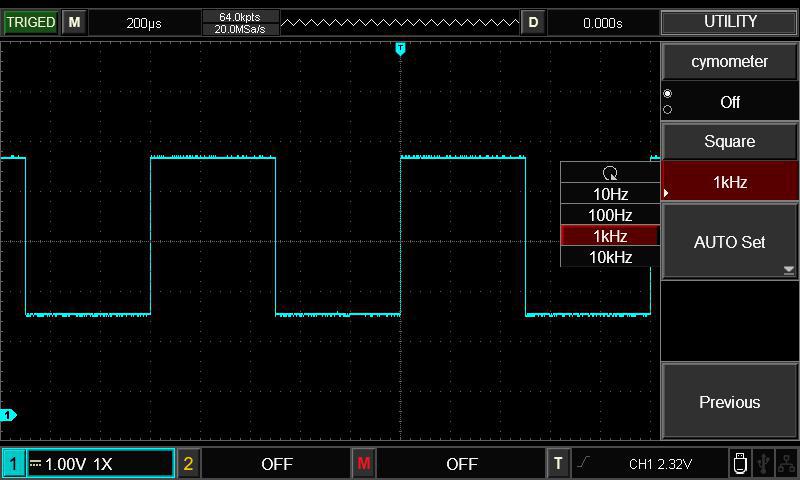 Standard square wave output
With 10hz, 100hz, 1Khz, 10Khz local signal standard square wave output
Automatic parameter measurement
With 34 kinds of automatic parameter measurement, 5 groups of customizable parameter display
Grade Display
Grade display can view the worst case of changing waveforms, capture rare and abnormal signals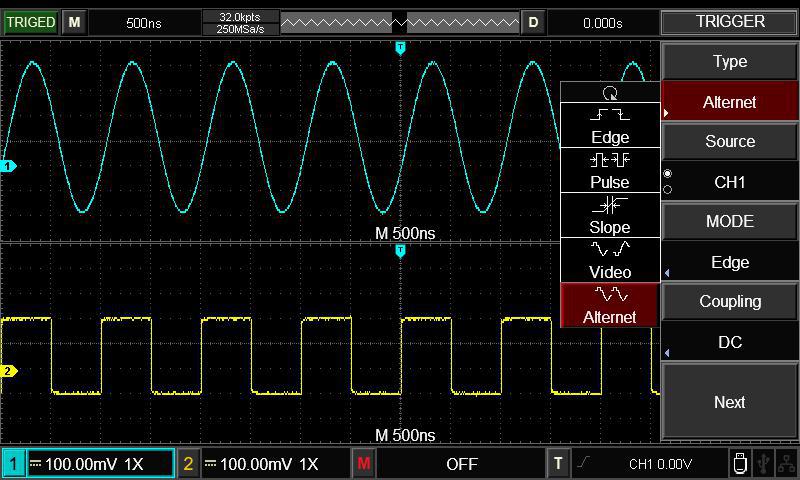 Alternate trigger
It can be effectively applied to trigger signals without frequency correlation.
Payment & Security
Your payment information is processed securely. We do not store credit card details nor have access to your credit card information.